Porsche Macan Base
           Incoming New Units Under $70,000

Cayenne & Cayenne Coupe
Incoming New Units Under $90,000

Cayenne & Cayenne Coupe Platinum
           Available to order.

       All New Porsche Macan T
           Available to order.


       Porsche Macan GTS
           Available to order.

       Porsche Macan S
           Available to order.


       Porsche Panamera Platinum
           Available to order.


       Porsche Taycan
           Available to order.

       Porsche 911
           Available to order.

       Porsche 718
           Available to order.
Custom Order Your New Porsche in River Oaks
With the help of our Porsche Ambassador team and our state-of-the-art Fitting Lounge, you can journey toward an elevated shopping experience for your new Porsche. We have a detailed step-by-step process that ensures you get the right combination of features you crave without getting overwhelmed by the sheer number of choices available.
Schedule an Appointment
* Indicates a required field
Let's Get Started
Interested in custom ordering your new Porsche? Avoid supply chain delays, compromising on features, and rushed decisions with the help of our knowledgeable Porsche Ambassadors. Their entire job is to help you through the reservation process. If you choose to opt for this choice, this is how the process will go:
Concierge Ordering: Getting Started with Us
Start the custom order experience by booking an appointment in our Fitting Lounge.
When you enter the doors, just off Greenbriar Ave, one of our Porsche Concierge team members will welcome you to the start of a customized Porsche experience.
We'll then take you into our Fitting Lounge and conduct a needs analysis. Simply put: what do you want, what do you need, what is the price range?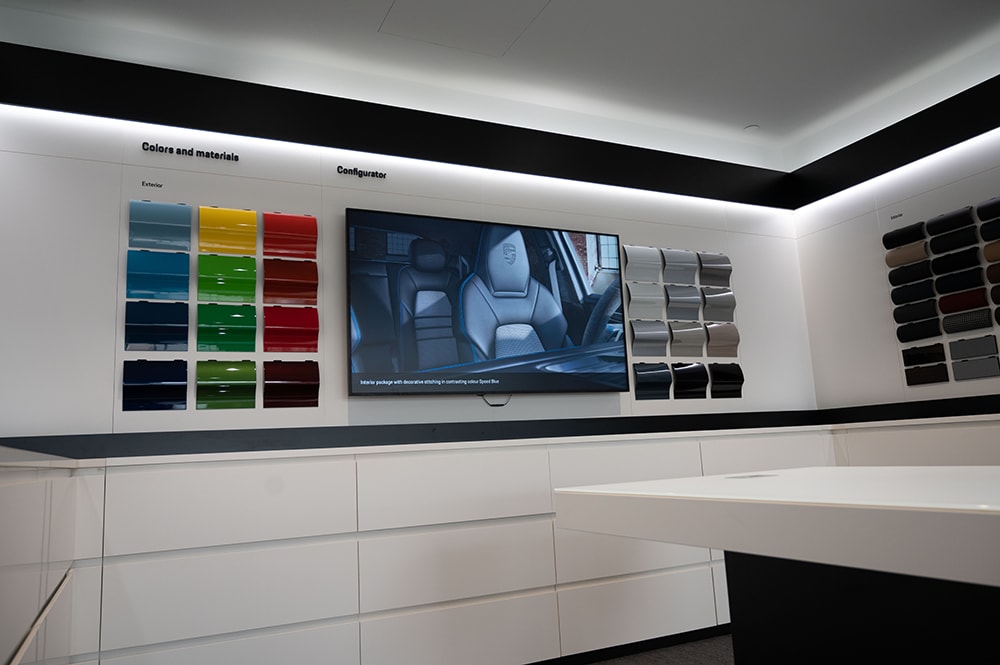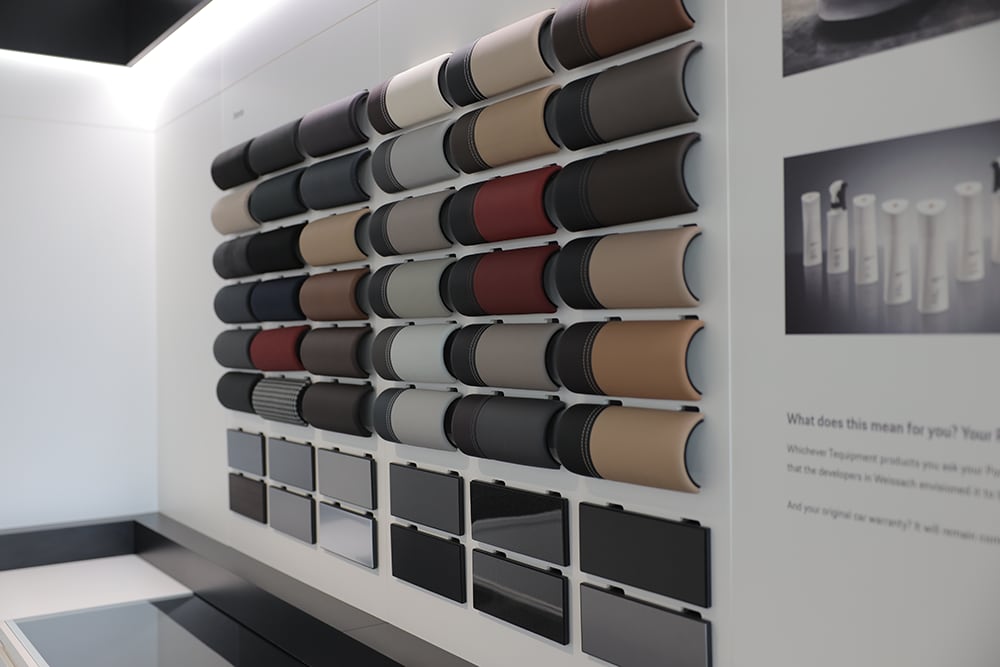 Concierge Ordering: Tailor Make It
We'll then introduce you to the Porsche lineup-this is where the fun begins.
Take one of our new showroom vehicles for a test drive to experience the driving dynamics and luxury in person and get a better feel of what features you might want on your new vehicle.
Back to Fitting Lounge to look at some of the options for customization. If you can dream it, we can do it-there are two billion combinations of styling, performance, and feature options for the Porsche 911 alone.
Concierge Ordering: Time to Drive
Order your vehicle!
We'll provide you with a timeline and tracking for when your model will arrive.
When your model comes in, it's time to take ownership
We have a private delivery room for you to come receive your dream car
We unveil every new vehicle that enters our lot
One of our experts will provide a comprehensive training experience for you, which will go through every amenity, how to set up your technology system, how to connect to the Porsche Connect Application, and more.
You can opt for a second orientation if you want a refresher after a few weeks or months. We'll give you a reminder card to come back to this second appointment where we can answer all of your questions.
Porsche River Oaks Custom Order FAQs
---
How do I get notified when my vehicle is ready?
Through the Porsche App, which you will download during your time with our Porsche Concierge team, you can fully track your vehicle's status and delivery. You'll be able to view where your model is in the building, delivery, and arrival process from the palm of your hand. When it's delivered, you'll be able to schedule your unveiling appointment.
---
Does it cost more to custom order a Porsche?
No it doesn't. Just like purchasing a vehicle off the showroom floor, a deposit is required, but it goes to the cost of the car. You won't pay extra for custom orders.
---
Can I still get current Porsche incentives on my vehicle?
You will be able to apply any available incentives when your vehicle is delivered. The total price of the model you order is agreed upon ahead of time during your custom order process. So while incentives are possible, you would only be able to utilize the ones available at the time of delivery.
---
What is the delivery wait time?
This varies greatly depending on which model you choose and which custom options you want to be included on your new Porsche. Speak with our team about the two billion choices available on some of our Porsche vehicles. If timing is a concern, you can opt for finishes and customizations that our team knows will take less time.
---
Does your dealership offer the European Delivery Program or the Porsche Experience Center?
Yes, we do. Speak with our team to learn more.
---
Can I order a special color paint and interior?
Yes, our customization experience offers you the complete ability to choose your custom paints and interior options. We can also order samples of the paint and interior finishes you're considering, so you can be absolutely sure of your final decision.