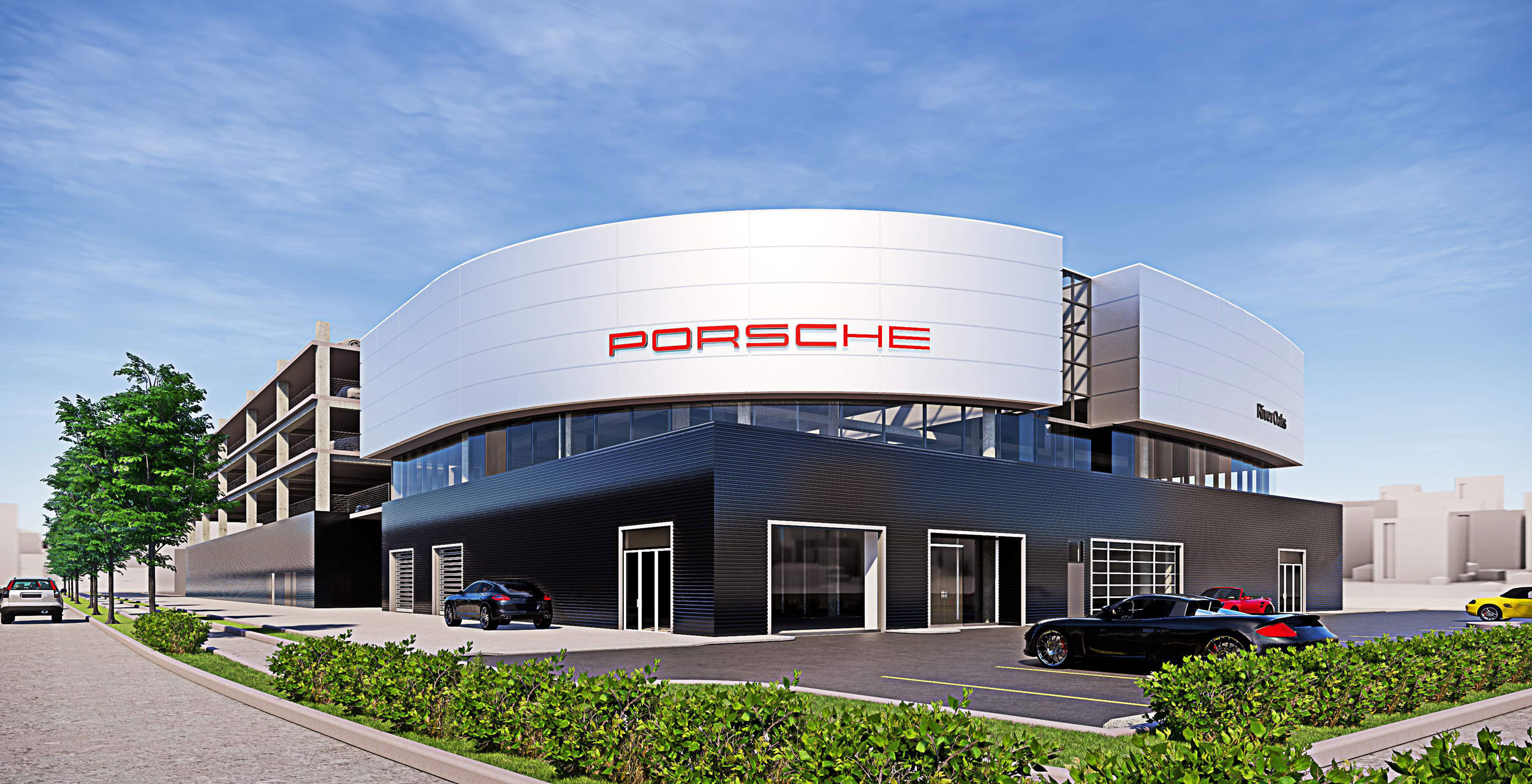 Welcome to Porsche River Oaks: Porsche Perfection in Houston 
Ready to embark on a new journey? Ready to experience the boutique dealership experience you've always craved? Ready to get behind the wheel of a luxury vehicle destined for greatness? You've come to the right place - Porsche River Oaks, previously known as Momentum Porsche, located on Greenbriar Ave. If our location is the first thing you love, get ready to swoon at our beautiful inventory, innovative sales experience, and state-of-the-art facility.
Achieve Porsche Perfection by Building Your Next Porsche
Experience true automotive luxury when you build your own custom Porsche in our specialized Fitting Lounge. You can feel the leather finishes, see the paint swatches, select the specific design of your steering wheel and shift knob, and more. There's so much to customize, there are over two billion different combinations that can make a Porsche 911 alone. If you can dream it, we can build it.
You won't be overwhelmed by your choices with a Porsche Ambassador there to guide you - we can help you build your Porsche the same way an interior designer might help you design your home. It's a luxury experience like you've never had before. Think of us less as a dealership and more as a consultation hub for automotive enthusiasts.
Interested in ordering your own custom Porsche? Start today by scheduling a one-on-one appointment in our beautiful new facility in River Oaks.
The Porsche Lineup Brings Excellence Like Never Before
Our new Porsche inventory is robust and dynamic, featuring vehicles like the cutting-edge Taycan, popular Macan SUV, and legendary 911. While we always have new cars moving in and out of our dealership, you can rest assured that there are plenty of vehicles on our lot for you to test drive.
Even if you plan on custom ordering your new Porsche, our in-store inventory is a great opportunity for you to test drive models with the same powertrain or technology features as the one you plan to order. We also have a pre-owned inventory full of options that appeal to various buyers around the Houston area.
What to Expect at Porsche River Oaks
When you're investing in a vehicle like a Porsche, you want to select the perfect Porsche dealership partner. Porsche River Oaks is an excellent option. Work with us to buy, trade, order, or service your Porsche, and enjoy:
A great location just off the Southwest Freeway in Houston's River Oaks 
Our brand-new facility, equipped with amenities that extend beyond the mundane
A team of Porsche Ambassadors who bring heart and knowledge into every appointment
Our Fitting Lounge, for a custom ordering process that's worthy of Porsche
A haven for Porsche enthusiasts, showcasing the lineage and prestige of the Porsche brand
Access to the most recent Porsche models - both in-person and through our reservation process
A lifestyle experience: from ordering to driving to servicing, our team lives and breathes the Porsche brand, just like you do
Bring Porsche Perfection Home from River Oaks Today
With a luxury auto sales and service experience right here in River Oaks, get ready to live the Porsche lifestyle with Porsche River Oaks. With our expert team on your side, you'll experience luxury vehicle shopping and ownership like never before.