PORSCHE ALIGNMENT SERVICE
Protect your investment with deals and specials for wheel alignments and other services at Porsche River Oaks.
Benefits of Alignment Service
A Porsche vehicle isn't just any ordinary car or SUV. It's a sporty car that requires proper care and maintenance for optimal performance and handling. An essential service for your Porsche vehicle is wheel alignment. Since Porsche vehicles have been designed to travel at top speeds, the wheels must be properly aligned to ensure that drivers can maintain control at all times. Not only does proper wheel alignment affect your vehicle's performance, but it can also have an impact on your safety. Improper wheel alignment is a significant contributor to collisions. If you're looking for a way to increase your gas mileage and prevent premature wear on your tires, schedule an alignment service at Porsche River Oaks today. When you schedule service at our dealership, you have two options. Our online scheduling service provides you with immediate access to our repair calendar. If you prefer assistance from a team member at Porsche River Oaks, call our dealership to schedule a service promptly.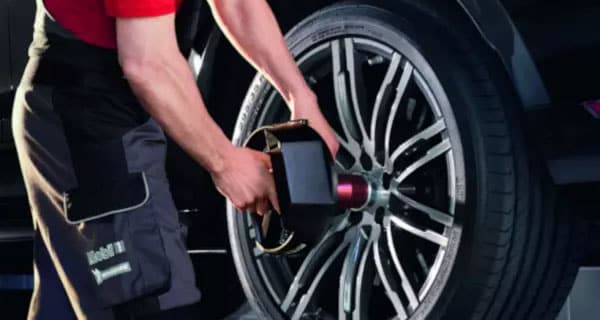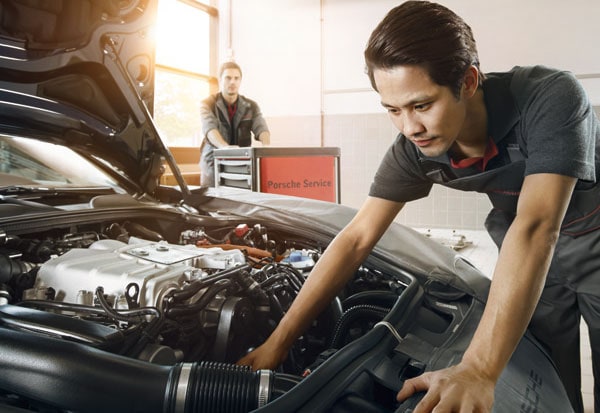 Customer Reviews
Porsche River Oaks
4007 Greenbriar Ave, Houston, TX 77074
Serving
Houston

,

Sugar Land

&

Missouri City
Nearest Porsche Service Center for Pearland, Clear Lake & Galveston
To get maximum performance and the best handling from your Porsche vehicle, it should be serviced by certified automotive technicians. At Porsche River Oaks, the certified automotive technicians at our service center can perform wheel alignments, manufacturer recalls, scheduled maintenance service, repairs and more. Our center has the latest equipment to help you maintain your investment. Whether you have a Porsche vehicle or a certified used vehicle that you purchased from our dealership, our automotive technicians can repair your car. When you entrust Porsche River Oaks with your vehicle, you can be sure that you are leaving it in good hands with our skilled automotive technician team.
Porsche River Oaks Service
Precision vehicles demand parts that are constructed for optimal performance and handling. Porsche River Oaks makes every effort to help you protect your investment. For that reason, our service center only uses Porsche OEM parts that are designed for your Porsche vehicle. We never use or sell aftermarket parts at Porsche River Oaks. After all, the manufacturer of your vehicle knows which components are best for it. Porsche OEM parts are manufactured with consistent quality. When it comes to enhancing the performance and handling of your Porsche vehicle, quality matters. OEM parts may be slightly more expensive than aftermarket parts. However, OEM parts provide you with a warranty that most aftermarket parts don't offer. Porsche River Oaks has a trusted Porsche service center that only uses parts that takes pride in its services, team members, and parts.
Hours
Monday

7:30 AM - 6 PM

Tuesday

7:30 AM - 6 PM

Wednesday

7:30 AM - 6 PM

Thursday

7:30 AM - 6 PM

Friday

7:30 AM - 6 PM

Saturday

9 AM - 3 PM

Sunday

Closed