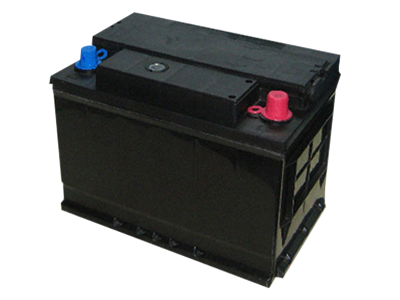 PORSCHE BATTERY SERVICE
Porsche River Oaks makes it easy for you to get quality battery service for your Porsche vehicle at a great price through our current promotions and specials.
Benefits of Battery Service
If you are like many other Houston area Porsche owners, you think about battery service in relation to replacing a dead battery when it has reached the end of its useful life. The typical battery will last a couple of years in many cases, and you may not think about completing any type of battery service for maintenance or care during this time. However, periodic maintenance service can help you to avoid the unfortunate event of finding yourself stranded in an undesirable or inconvenient location because of a dead battery. Through battery maintenance service, you can also learn more about the condition of related ignition and alternator components. Any developing issues can be repaired promptly and before they become problematic. At Porsche River Oaks, our full-service Porsche automotive center provides you with all of the battery services that your Porsche vehicle needs.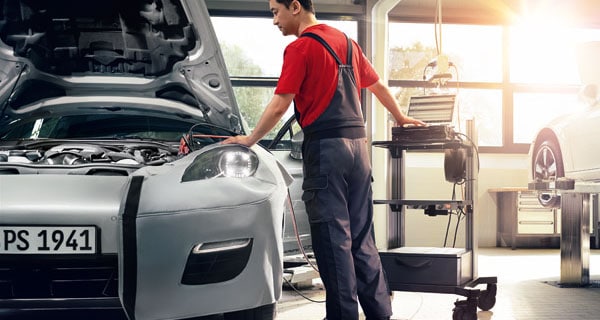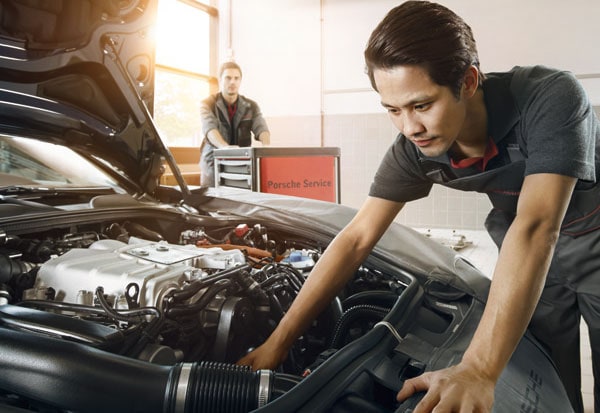 Customer Reviews
Porsche River Oaks
4007 Greenbriar Ave, Houston, TX
Serving
Houston

,

Sugar Land

&

Missouri City
Nearest Porsche Service Center for Pearland, Clear Lake & Galveston
Porsche River Oaks is committed to providing each of our customers with exceptional service throughout all stages of ownership. From the first time you visit the dealership with a purchase in mind to the continued care that we provide to your Porsche over the years, you can expect great things from us. We understand that you bring your Porsche into our service center because you demand excellence for each repair and maintenance service that is completed, and we live up to your high expectations by employing a team of diligent, courteous and experienced technicians to service your vehicle. Each technician on our team has been certified after receiving extensive training and developing solid skills, so you can feel confident about our ability to provide you with incredible results for all types of Porsche vehicle services. Regardless of how substantial or minor your service request is, we will rise to the occasion to give your vehicle the care and attention it deserves.
Battery Service
You may be aware that the condition and reliability of your vehicle is only as solid as the parts that are in it. When original equipment is replaced, the question of quality must be analyzed carefully. While other service centers in Houston will repair or service your Porsche with aftermarket parts, we take a firm step toward quality by selecting Porsche OEM parts. Porsche OEM parts are those that have been produced by the same companies that produced your vehicle's original parts. You will never worry about the quality of the work that we do or the parts that we use when you bring your vehicle to Porsche River Oaks. We even make it convenient for you to get the battery service or other service that your vehicle needs through our great location and our convenient hours of operation. It is best to schedule maintenance for your Porsche before you notice signs of an issue. However, if you have already noticed trouble developing, schedule diagnostics and repair work as soon as possible. This may prevent the issue from becoming more serious. Porsche River Oaks in Houston is your reliable and trusted source for quality work and friendly service. Schedule a Porsche service appointment with us today for a day and time that works best with your schedule.
Hours
Monday

7:30 AM - 6 PM

Tuesday

7:30 AM - 6 PM

Wednesday

7:30 AM - 6 PM

Thursday

7:30 AM - 6 PM

Friday

7:30 AM - 6 PM

Saturday

9 AM - 3 PM

Sunday

Closed
We're sorry, we do not currently have any specials published. Please check back soon or contact us for more information.